Since 2005, mindfish has helped thousands of Colorado students reach their standardized testing and college goals. Our uniquely effective courses start every eight weeks to prep our students for any SAT and / or ACT offered throughout the year. We also proud to be the official test prep provider for some of the best private schools in Colorado: Kent Denver School, the Denver Jewish Day School, and the Alexander Dawson School. Founded by two graduates of Stanford University, mindfish is committed to making the SAT and ACT accessible, intelligible, and beatable for all students. Our mission to to provide the best test prep experience in Colorado.
Our Founders and Directors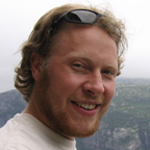 Bill Huston graduated with distinction from Stanford University in 2001 with two bachelor's degrees: English and Religious Studies. His time at Stanford included study abroad at Oxford University, a time that Bill spent immersed in the rigorous tutorial method for which Oxford is famous. This profound educational experience continues to influence Bill's thinking and the mindfish curriculum today.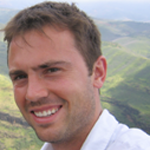 Ryan Krug is an engineer, educator, and business strategist. Ryan holds a BS and MS in Mechanical Engineering from Stanford University (2001), and an MBA from University of Colorado at Boulder (2007).  Since finishing business school, Ryan has worked with Bill Huston to optimize the test preparation process within a personalized student-tutor dynamic.
Bill and Ryan have worked together in the test preparation field for over 10 years. They have authored a comprehensive set of SAT & ACT prep materials, created an innovative test prep website (mindfish.com) that is used by students in over 100 countries, taught countless test prep classes and private tutorials, and helped 1000's of students in Colorado find success on the SAT and ACT.