Our tutors are top 1% test-takers who have graduated from the best schools in the country. They are SAT and ACT insiders who have been uniquely prepared to help students from all backgrounds achieve testing success.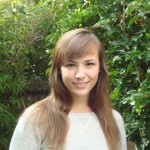 Jordan Theriot was born in New Orleans, Louisiana and received her B.S. in chemistry from the California Institute of Technology in 2012. While at Caltech, she served as an undergraduate teaching assistant and completed a senior thesis in organometallic catalysis. After graduation, she moved to Denver, Colorado and began teaching for mindfish. She is pursuing her Ph.D. in chemistry from the University of Colorado, Boulder. What she likes best about her job at mindfish is encouraging her students to aim high and achieve their academic goals. When not in the classroom or the laboratory, Jordan trains as an aerial dancer.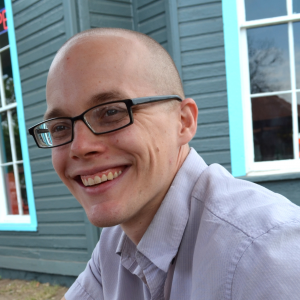 Brad Kelly is a writer and Engineer. From 2006 to 2010, he worked as a technology consultant to transportation agencies in Idaho, Nevada, California, and elsewhere. After earning a second Bachelor's degree in English, Brad was invited to join the Michener Center for Writers at the University of Texas, where he received his MFA in Fiction Writing in 2013. He is an active fiction writer with a number of short storiespublished in print and online, a freelance blogger and editor, and formerly taught a course in composition and writing for inmates at the Travis County jail in Austin, Texas.
Khaled Allen graduated with an International Studies degree from the University of Chicago, where he was on the Dean's List for all of his 8 semesters. He has since taught test prep for one year as well as tutoring English in South Korea. He is a strong advocate of the life of the mind and of the innate connection between mental and physical health. In his free time Khaled can be found blogging on any number of intriguing topics or coaching physicalfitness and natural movement classes.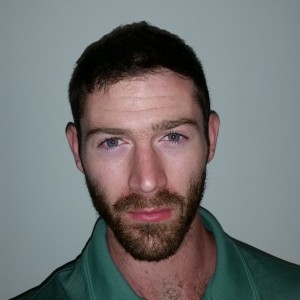 Austin Kellogg is a basketball coach and trainer and recent transplant to Colorado. Born in Ohio, Austin graduated from Vanderbilt University in 2012 with a degree that takes 5 minutes to fully explain. A lifelong basketball player, he enjoyed stints as a collegiate athlete in Madrid, Spain, and as a practice player for both the men's and women's varsity teams at Vanderbilt. Austin also enjoys hiking, other sports, and mobile device arcade games. His goal is to lead by example, and is constantly pushing himself to improve both mentally and physically.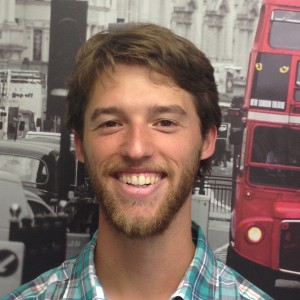 Jake Noble is a teacher, tennis instructor, researcher and all around great guy.  He double-majored in Math and Physics at Northeastern University, graduating with honors in 2011. Soon after graduation he worked in Cambridge, Massachusetts researching stem cells.  Jake has been tutoring and teaching for over 6 years and is passionate about education, especially math.  Jake loves to teach students of all backgrounds and also has a business teaching tennis in Denver. When the weather is nice you might see him coaching at City Park.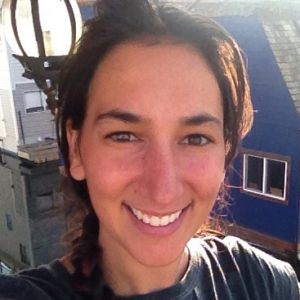 Emily Sigman is a native of Colorado, graduating from George Washington High School in Denver in 2007 and going on to attend Yale University, graduating in 2011 with a degree in International Studies and a degree in Philosophy.  She is an avid writer, and her bachelor's thesis on the collapse of the Soviet Union was the recipient of the Porter Prize, Yale's highest literary honor for any student, including all graduate and post-doctoral candidates.  She currently lives in Boulder, Colorado, where she works on community building through cooperative living, farming, and fundraising.  She enjoys teaching high school students and helping them on their path to college.  Her other hobbies include yoga, qigong, mountain climbing, guitar, cooking, travel and soap-making.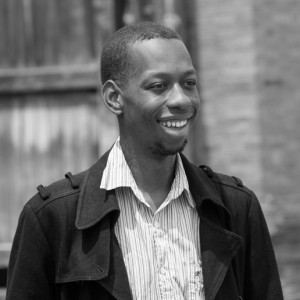 Brenton Weyi is a writer and social entrepreneur. He graduated with honors from Whitman College and earned degrees in Philosophy and History, as well as minors in math and world literature. He has several years of tutoring experience, and has always integrated academic service into his life regardless of context: from his small college campus to his time as a writer for an Asian philosophy school in Thailand. With a deep belief in the power of words and ideas, he founded a startup that works with villagers in Central Africa to create lasting change through providing microlending systems and facilitating the fair trade of resources. He has also been published in various literary journals and popular websites. He can often be found dancing through the streets of Denver.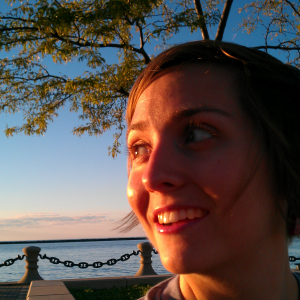 Emily Burgen graduated with honors from the University of Kansas with degrees in Mathematics and Economics. She is an experienced and powerfully effective instructor and has taught math classes at University of Kansas in addition to being a Math Teaching Fellow for the Denver Public School District. Now in her second year as a mindfish instructor, Emily also spent time as a research analyst at the Federal Reserve Bank of Cleveland. When she's not working with one of her several dozen mindfish students, Emily can probably be found practicing and teaching yoga around the Denver area.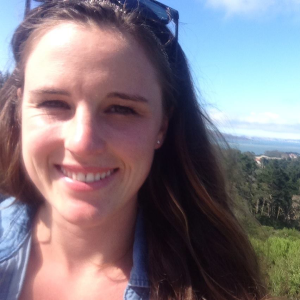 Michelle Sirois was born and raised in southeastern Massachusetts. She attended the University of Southern California in Los Angeles, where earned her bachelor's degree in Industrial and Systems Engineering. After graduating, she spent two years working as a software engineer for various startups, writing code for web and mobile applications. She is passionate about teaching, and especially enjoys helping students in math and the sciences. Outside the classroom, she can usually be found enjoying Boulder's scenic roads and trails on bike or foot, or hunting down the best powder to ski.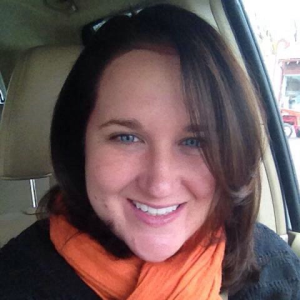 Haley Middleton was born and raised in Georgia and graduated with honors from Emory University with a B.S. in Neuroscience and Behavioral Biology.  While at Emory, she interned at the CDC and researched the mechanisms of Alzheimer's Disease pathology. After graduating, she moved to Colorado and taught high school mathematics and science as a Teach For America corps member. She earned a Master's degree in Biomedical Sciences from Regis University in 2013. She is an engaging and motivating instructor with extensive experience helping students reach their goals.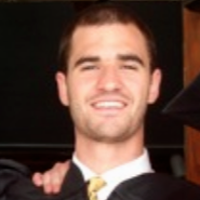 Jake Van Hook graduated from Dartmouth College in 2009 with a degree in Global Studies. A native of Denver, Colorado, Jake has been an educational professional for the past four years. He has excelled at empowering hundreds of students to achieve their college admissions goals by improving their real test performance with a track record of tremendous success, both in-person and online. Jake enjoys showing students the clear path to test mastery and success and consistently helps raise real SAT scores 200-400+ points and ACT composite scores 3-6+ points. Jake's students have been accepted to Amherst, Brown, M.I.T., Dartmouth, Princeton, Columbia, Yale, and Harvard. While completing a global multidisciplinary major at Dartmouth, Jake led a campus wide news service, earned a summer grant to study successful writing at Robert Frost's estate in New Hampshire, and traveled through Thailand for three months to teach English to monks. As an undergrad, Jake was awarded the William Spengeman award for a research manuscript about Robert Frost. Outside of test prep, Jake enjoys mountain biking and taking care of his black labrador Mack.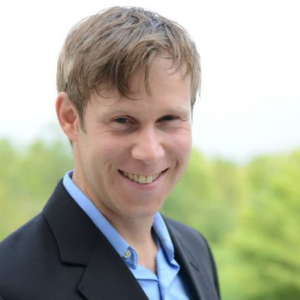 Brad Mewhort genuinely loves standardized tests and enjoys helping people do well on them. For the last three years he has worked as a boutique test prep instructor in New York City, coaching students to success on the SAT, ACT, ISEE, SSAT, and SAT Subject Tests. Prior to choosing to make teaching and tutoring his primary work, he spent ten years working in the software industry in sales, engineering, and management for both start-ups and multinational corporations. During his career in software, Brad gave sales presentations to executives and engineers all over the world, designed the software systems for multi-million dollar projects, and was the director of a department consisting of teams in seven countries. Brad has a master's degree in computer science from the University of British Columbia and an undergraduate engineering degree with honors from the Royal Military College of Canada. Brad is also a teacher of the Alexander Technique, which he practices in Boulder.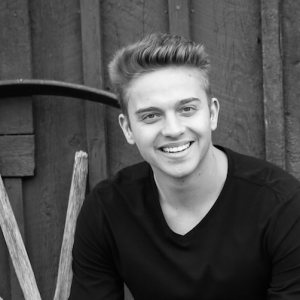 Roderick O'Dorisio, a native of Golden, Colorado, is a senior at the University of Denver, set to graduate with honors in the summer of 2015. He is majoring in Computer Science with minors in Mathematics, Economics, and Chinese. He is a recipient of Colorado's coveted Boettcher Foundation Scholarship and is actively involved on campus at DU and in the surrounding community. As a member of the Pioneer Leadership Program at DU, Roderick has established several self-sustaining volunteer programs with non-profits around the metro area, including the Gold Crown Foundation and Brookdale Senior Living Community. He contributes a weekly column in the DU Clarion student newspaper concerning the current economy and student financial health. This past fall, Roderick studied abroad in Beijing, China in an intensive, language immersion program at Peking University. If he's not studying or playing classical piano, you can find him up in the mountains fishing, hunting, hiking 14ers, 4-wheeling, wingsuit flying, etc. His adventurous spirit keeps his mind fresh, as he constantly searches for new ideas and knowledge that he can apply to his life and for the benefit of others.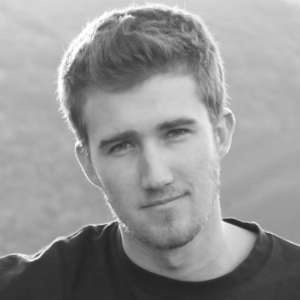 Tom Mallon recently relocated to Boulder after graduating from Stanford University in the spring of 2014. During his matriculation at Stanford, Tom balanced his academic pursuits with the rigorous demands of Division I athletics, competing as a member of the track & field team. He graduated with a B.S. in Science, Technology & Society, a field that focuses on how social, political and cultural values affect scientific research and technological innovation, and how these, in turn, affect society, politics, and culture. Tom enjoys working with high school students to help them reach their full potential, and believes that leading by example is the best way to serve this purpose. Outside the classroom, Tom enjoys camping, climbing rocks, running, hiking, reading, studying vocabulary flashcards, and pushing himself to the limits, both mentally and physically.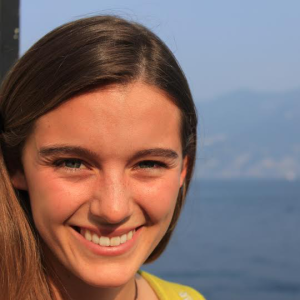 Amanda Martinez is from San Jose, California and has recently graduated from Stanford University with a degree in Earth Systems, with a focus in Sustainable Agriculture and Food Systems. She is passionate about education and has found herself in many different teaching and mentoring roles throughout high school and college, including volunteering as a mentor for various organizations that benefit children with special needs and teaching a student-initiated class at Stanford called "Grow it, Cook it, Eat it". Amanda considers herself a math nerd and enjoys helping students to break down harder problems in a way that makes them more approachable. In her free time, she loves exploring Colorado, cuddling with her dog, Supai, cooking, doing yoga and playing guitar.