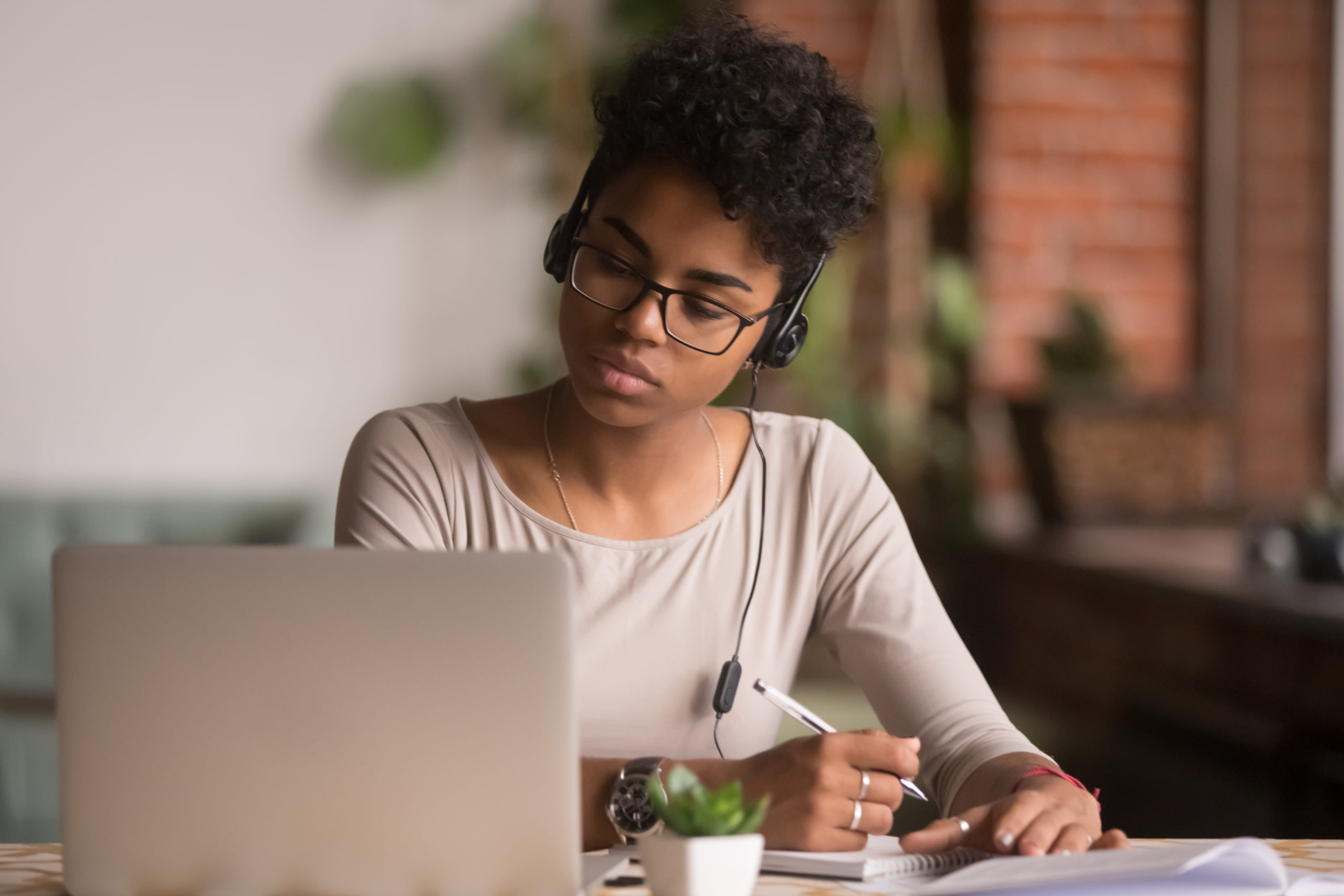 For many students, taking an online standardized test is a completely new experience compared to the in-person exams that they are used to. But the good news is that taking online tests can be mastered with practice and some extra preparation!
To help you out, we at Mindfish have compiled a list of tips to help our students perform their best on practice SAT and ACT exams (as well as on their online exams at school!).
Preparing and Tips for Taking Proctored Tests
Find a quiet place to take your test
While it may be difficult to find a completely quiet spot, you will perform best if you take your test in an area that has minimal distractions (for example, you can set up a desk or a table in a private room in the house). You should NOT take the test while sitting on the couch or in your bed as you will not be allowed to during the real thing.
Make sure that you turn your phone and/or computer notifications off, as well as any television or radio that may be nearby. Additionally, let your family know when you're taking a test, so they won't interrupt you during that time.
Check your internet connection
On the day before your online exam, check your internet connection in the place where you plan to take your test. You can check your internet speed using a number of free websites – if your internet seems slow or glitchy, try finding a test-taking spot closer to your wireless router.
Make sure you have all of the materials you need to take the test
Print out your test and bubble sheet if possible. Having a printed copy of the test will allow you to write all over it, which is especially important during the SAT Math sections and ACT Math and Science sections! If you can't print out the test, make sure you have scratch paper available in order to write down your work. You should also have a couple of wooden pencils (no mechanical) and a watch or clock (can't make sound) ready to use during the test.
Believe in yourself
You are well-prepared to take this test! Try to relax right before you take any online exam – starting an exam with a calm mindset will allow you to focus and achieve the score you have been working toward!
Taking an Online Test
Keep track of the time
Make sure you keep an eye on how much time you have left in each section by having either a watch or a clock visible during the test. That will help you stay on track to finish each section in the allotted amount of time!
Show your work
Use either your printed test or some scratch paper to show your work! The biggest mistake students make is trying to solve problems in their head – writing down your work (whether on Math, Science, or English/Writing sections) will produce accurate answers in a timely fashion.
Check your work
With the new online test format, it is very important to double check that you are correctly entering your answers into the online score tracker after your exam is over. Take a few moments at the very end of the test, after you have electronically entered all of your answers, to make sure that what you have input into the online score tracker matches your written answers. Once you feel confident about your answer choices, click submit!
After the Test
Assess how you felt during the exam
Did you feel distracted? Was there anything you needed during the test, like more paper or another pencil? Did you experience any technical difficulties? Was timing an issue? Keep track of positive and negative aspects of your test-taking experience so that you can improve next time! If this test didn't go as well as you had hoped, don't fret! We offer practice tests every Wednesday @ 2pm and Saturday @ 9am, so you can get as much practice as you like with the online test format.
Talk to your tutor
If you experienced any difficulty during the test – whether related to content or the online format of the exam – talk to your tutor! They have years of expertise that you can benefit from.
We wish you the best of luck with all of your online classes and exams! If you have questions about standardized tests in general, our test prep experts would be happy to answer them! Give us a call at (720) 204-1041 or contact us at info@mindfish.flywheelstaging.com.