In recent years, college acceptance rates have plummeted. We previously wrote about factors to help you decide where you may want to college here. Knowing the middle 50% SAT or ACT scores at a given school can shed light on the likelihood of your being accepted at that school, discussed here. Competitive colleges often look for "pointy" students explained here. Plus, once your junior year begins, the onslaught of college ad flyers starts arriving each day in the mail. How do you turn this information overload into a list of where you should apply? 
How Many?
How many schools should you apply to? In a recent survey conducted by The Princeton Review "Colleges Hopes & Worries Survey 2023" (reference), fully 37% of students intend to apply to 9 or more colleges. 38% intend to apply to 5-8 colleges, and only 25% will apply to 1-4 colleges. 
While applying to 5-8 colleges has been the most common number for many years, the percentage who apply to 13 or more has grown in recent years from 4% in 2008 to 13% in 2023. This reflects the ease of applying to many schools through the Common App, as well as how highly competitive several colleges have become. 
Where to Start?
Start with an open mind. Cast your net of interest broadly. As you collect more information, prioritize your list into "likely to apply" vs. "maybe apply to" vs. "changed my mind – no way!". By the time you actually start your applications in the fall of senior year, your list should be no more than 10-15 schools. Applying to more than that may be too cumbersome, because many schools require specific supplemental essays. If your list is less than 8, make sure your list includes some options that are likely to admit you, and all are options that would excite you to attend. As you craft your list, make sure that every school on that list is located somewhere you'd like to live. 
If 9 of your 10 schools are elite colleges with admissions rates under 6%, and only 1 on the list has higher admission rate and is considered your "safety" school, perhaps add in more mid-range schools that you are both likely to be admitted to AND you would be excited to go to. Think through all various outcomes: what would make you happy vs. what might make you very disappointed. You want to make sure you will have choices come April of your senior year. You want your self-esteem to survive the college application process!
Visit –
Visiting a college campus while school is in session gives you the best idea of what life would be like as a student there. Sit on a bench in the "main quad" – do you see students who look like you? Do you feel at home there? Try to visit as many schools as feasible, but no more than a couple during each trip so you can have a clear memory of each campus. It is best to try to plan visits during your junior year (or sophomore year for some). When you visit a school, take a lot of photos with your phone to help you remember details, and write down your observations and feelings soon after your visit.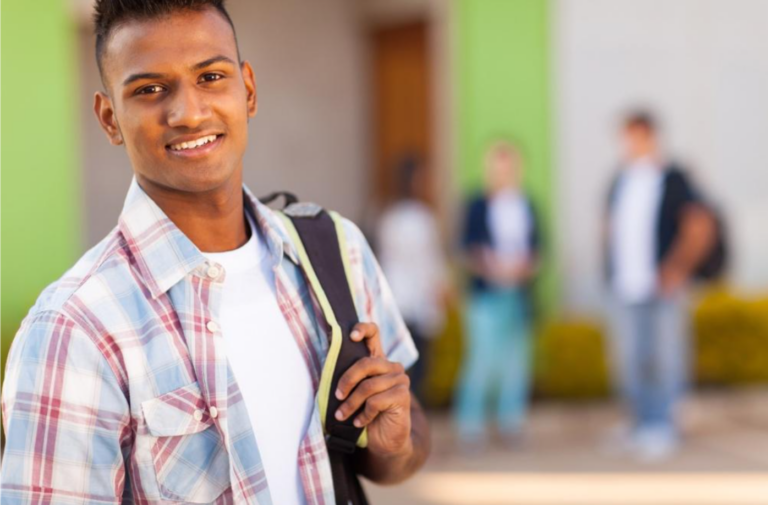 Research – 
College guidebooks can be a very helpful alternative to looking up each school's website. Or start your research with your school Naviance account. Plus you will have a pile of college flyers – while the mailings may not have all the statistics, they can give you a flavor of that college. Some are super quirky, while others are stereotypical.
Below are 4 books that are helpful. It can be inspiring to leave one of these books lying around the house (even in the bathroom) to peruse through when you have a few minutes. 
The Princeton Review – The Best 388 Colleges
US News – Find the Best Colleges For You!
Alternatively you can look online at sites to compare and research colleges:
Make a Spreadsheet
– 
Organize your thoughts and keep track of relevant data. Consider making columns for a variety of factors to help you compare colleges. Be sure to include concrete data such as school size, middle 50% SAT scores, location, big city vs small town, ease of transportation home, and perhaps categorize them as "Safety", "Likely", "Target", "Reach", "Highly competitive Reach." Also include subjective data reflecting your personal fit such as special programs or activities, weather, support groups, LGBTQIA support resources, and "will I feel at home there and find 'my people?'" Include your notes from your visits in your spreadsheet. As you add schools to this list, reorder the list according to your preferences.
Talk with Your Parents –
Know what you can afford. However, you will not know exactly how much you will need to pay until you apply, are accepted, and actually see your personal Financial Aid offer. Oftentimes, the well-endowed private universities can offer much more financial aid than state schools. The actual costs to attend may indeed surprise you.
Demonstrated Interest –
Several schools consider "Demonstrated Interest" in their admissions decisions (listed in the Common Data Set for each school), especially the upper to mid-range schools. So make sure to sign up for campus tours, meet with college reps when they come to your high school, and visit their websites. All these factors demonstrate to colleges that you are interested. However, highly-competitive elite institutions won't keep track of that information.
Fit – 
Throughout your college search, this is perhaps the most important consideration. Just as you would not buy a new pair of shoes just because you like how they look – you need to make sure the shoes fit! Likewise, make sure all the colleges on your list would be a great fit for YOU.