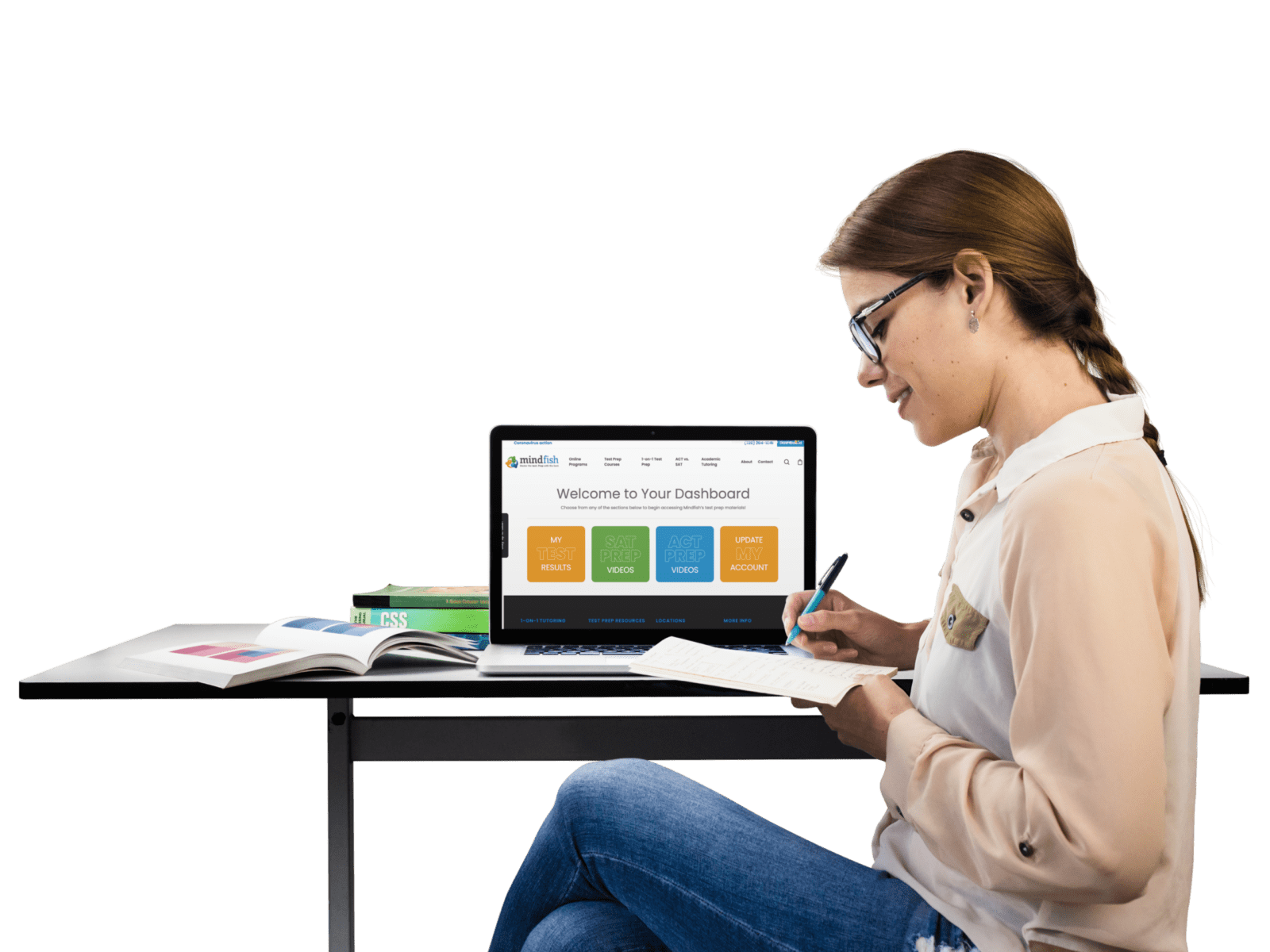 To ensure that our students have access to the best test prep resources available, Mindfish has created an online library of SAT- and ACT-specific instruction. Students who miss one of our group classes or simply would like a refresher on test material or strategy can access these short videos at any time.
How to Access It
To use Mindfish's online video portal, you will need to make an account here. Choose a username (which must consist of at least 3 characters) and enter your first and last names and your email address. Create a password for yourself that contains at least one capitalized letter, one lowercase letter, and one number.
After you have created your account and logged in, you will be taken to your Mindfish dashboard. There you will find links to our library of SAT prep videos and ACT prep videos.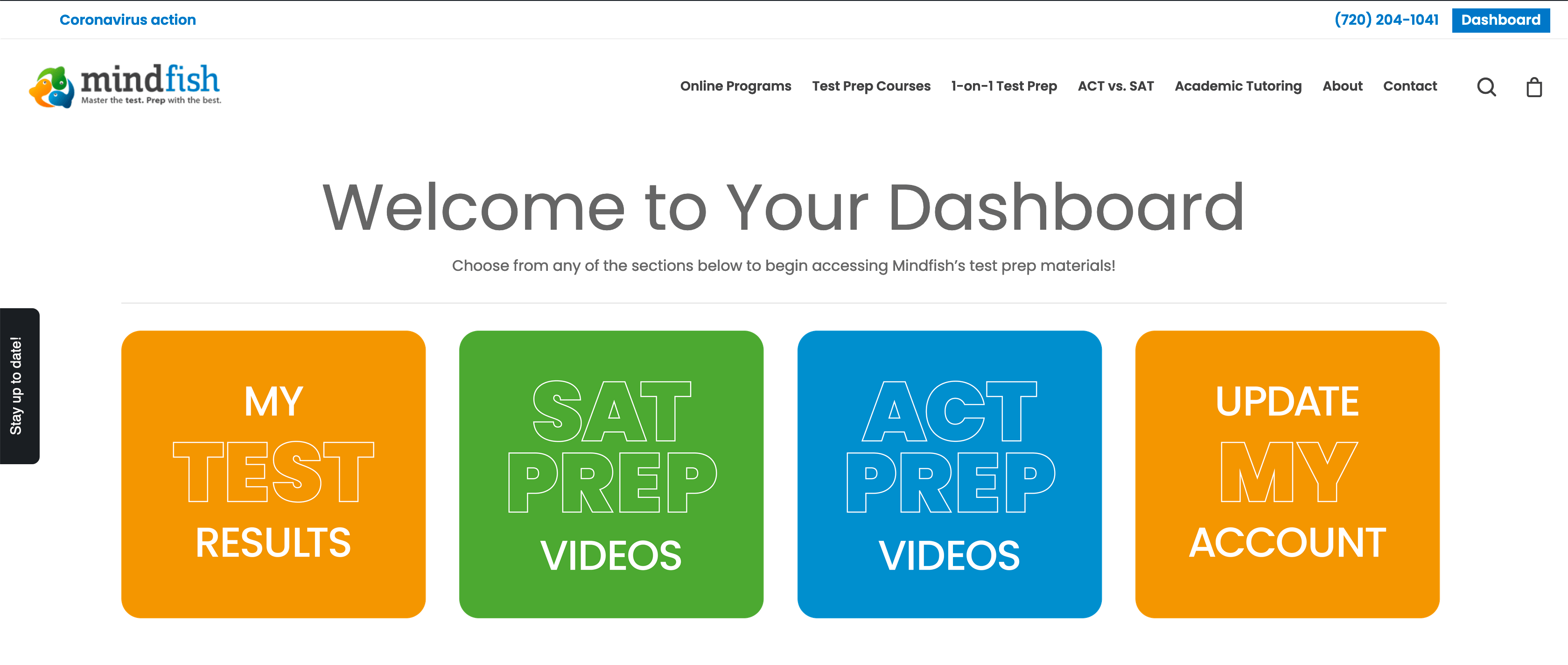 Using the Videos
Click on the link for the test for which you're prepping. On the left-hand side of the page, you'll find an index organized by the test's sections (ACT Science, SAT Reading, etc.). Click on the section you would like to review, and you'll be able to watch video instruction targeted to that specific section.
If you are having trouble accessing our videos or need help with your Mindfish account, please contact us for assistance at 720-204-1041 or email us at info@mindfish.com